Back & Forth Blog: Goodbye August
As we look back on another powerful week, we are grieved by the devastating 1000-year flooding in Texas. Keep our brothers & sisters in your prayer for the weeks and months of recovery to come. If you are moved to donate to assist fellow believers we do have a fund that has been set up specifically to assist our churches in the region as they deal with the floodwaters. Check it out:
Last weekend was a great time of fellowship and outreach as we joined forces once again with our sister church in Chesapeake to outreach in our city. Saturday morning we gathered together for prayer and went to the mission field at Mt. Trashmore. It was a wonderful blessing to speak to families and parents about the upcoming concert. Check out the video to hear the good report from some of our faithful volunteers. Later that night, we welcomed Pastor Dion and the Chesapeake church back again to participate with us in our Saturday Night Alive concert scene. This was a great time as we ministered the Gospel message through song, testimonies and even a comedy sketch. We want to encourage you to never miss these Saturday events. Sundays are always wonderful, but Saturday is the day that we get outside the four walls of the church to invite a lost world to be found in Christ!
World Evangelism Sunday
Last Sunday, VBPH announced the location for next year's International Impact Team: Lagos, Nigeria! We even heard a fantastic audio report from Pastor Bitwell Hangandu who has been faithfully laboring there for the last eleven years, building a powerful work for God. Take a listen here if you missed it. The preliminary dates for this trip are March 22-31, 2018. Every person who has joined us for an international missions trip like this has come back powerfully impacted for the rest of their lives. Now is the time to begin preparing for this possibility. Get your passport, ask for the time off and start putting some funds aside for this amazing trip. The total cost will be around $1500 per person. Maybe the Lord would lead you to sponsor someone? We look forward with great anticipation for the amazing things that God will do on this trip!
We also watched a powerful message in our evening service from the recent Chandler conference preached by the leader of CFM in India, Pastor Packia Raj. Take a look here if you missed it.
Last night in our Mid-Week Recharge service, we were challenged about the reality of pride at work in the human heart as it illustrated by the life of King Amaziah in 2 Chronicles 25:14-23. If you think you don't have a problem with pride, you should probably head over to our sermon podcast page and take a listen.
Looking Forward
Personally, I cannot wait for the events coming ahead this weekend and the rest of the month of September. God is truly doing some amazing things in our midst!
We are definitely looking forward to our final Neighborhood Movie Night of 2017. We are going big for this last event as we present the recent film, The Case for Christ. It is the powerful story of Lee Strobel, a former investigative reporter for the Chicago Tribune and ardent atheist who was confronted with his wife's sudden conversion to Christianity. What ensued would transform his life forever and the story has been encouraging Christians ever since. Check out the amazing trailer here:
Here's the plan as it stands:
Friday at 7PM – Meet at the Soest house to invite the neighbors
Saturday at 10AM – Prayer at church
Saturday at 11AM – Go back to the Soest's neighborhood to invite more neighbors
Saturday at 5:30PM – Men meet at the church to pickup supplies and transport them to Soest house
Saturday at 6:30PM – Fire up the grill for a meet and greet
Saturday at 7:30PM – Begin the film as the sun sets
It does look like we may have weather turning sour this weekend. If the skies do not cooperate with our plans, then we will just relocate our movie event into the church building instead. We desperately need your support to see this event go smoothly. Could you join us for the outreaches Friday night and Saturday morning? Would you make up your mind to be with us for this film event? Who knows if God would use you to draw someone to himself this weekend.
Sunday Services
You never know what God will do as His people gather together to worship Him. God-willing, we will be having a special service dedicated to our students as they prepare to go back to school next week. Make sure to bring your kiddos for the Sunday morning service at 11AM because we will be praying for them as they head back into the mission fields of our local schools.
Labor Day Church Picnic & Water Baptism
Yes, the Labor Day holiday is a vestige of early 20th century progressivism.. But that doesn't mean we can't have any fun!! Especially when you consider that we will be conducting a water baptism at the beach! We'll be returning to our favorite beach location, Little Island Park at Sandbridge Beach. We will be starting the festivities at 12PM for a picnic lunch and then a water baptism at 1PM. PLEASE join us to support our new believers as they make this public declaration of their faith and embark on their journey with Christ. It looks like the weather will be perfect for a day at the beach so please stay as long as you like for this summer's last chance for fun in the sun. Take a look at how much fun we had last year: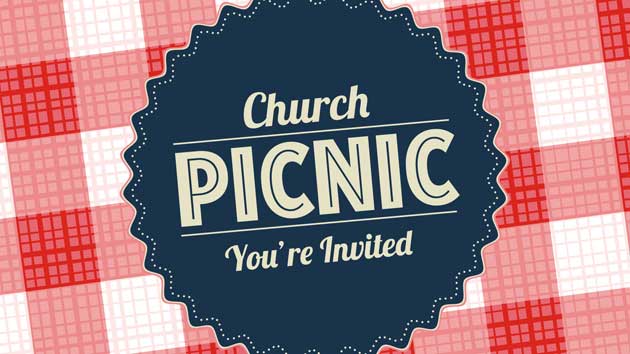 We Need You
The Potter's House Church desperately needs to fill some important positions including:
Cleanup Crew
Drama Team
Worship Team
Nursery Workers
These positions are vital parts of what we do as a church and we cannot continue without your assistance. If you are willing and able to help, please contact us and get started by letting us know what you'd like to help with! You won't regret it!
If you would like to have an electronic version of our church calendar that automatically updates on your devices, please use this button:
Join the Conversation
Need a new email address?
Not too many people know that you can get a customized email address using the church's domain name, @vbph.org. If you would like to get a new secure email address and also advertise the church's website at the same time, just fill out the form and we can help you configure it on your devices.
What are you thankful for from the last week? What are you most looking forward to? Let us know in the comment section below. We are greatly blessed to be a small part of what God is doing in our community and our city. We thank you for your faithfulness and commitment to the Kingdom of God and His church. Until next time!